About Me
1) Name : Lindsey
2) Age : 17
3) Location : Ohio
4) Gender : Female
5) Sexuality : Straight
6) Tattoos/piercings (show pics if possible) : I just have my ears done.
7) Describe your personality : I am a pretty fun person to be around, but I do have a sensitive side. I would describe myself as a romantic person, and I am always looking for someone to love even though love is very hard to come by.
8) Your Likes: Clothes, purses, music, shoes, baths, thunderstorms, swimming, vacations, friends, love.
9) Your pet peeves : I hate when people leave ice cube trays empty or when they just leave one of them in the tray. I don't know why it bothers me so much.
10) List 4 interesting things about you : 1)I have had only 2 true loves. 2) I can make myself burp. 3) I have never broken anything nor have I ever been in the hospital. 4) I love cats a lot.
11) AIM or ICQ # if you have either :
Favorites
12) Favorite bands/artists : Yellowcard, Dashboard Confessional, Ying Yang Twins, Rascal Flats, the Killers, MxPx, Hawthorne Heights, the Spill Canvas, the Streets, the Starting Line, the Early November
13) Favorite movies : Give me Drama, How to Lose a Guy in 10 Days, National Security, the Notebook, A Home of Our Own, Vanilla Sky, House of Wax, Wedding Crashers, 8 Crazy Nights, Mean Girls, A Christmas Story, Four Brothers.
14) Favorite food : I love sour kraut a lot.
15) Favorite books : Reading really isn't my favorite thing to do. I do like Holes, Where the Red Fern Grows, and the Notebook.
Random
16) Say something random : Blue is the color of the sky.
17) How did you find us? : a promo community.
18) promote to one lj user and one community, show proof for both :
http://www.livejournal.com/community/promos_likewhoa/
http://www.livejournal.com/users/caligirl175

19) Amuse us: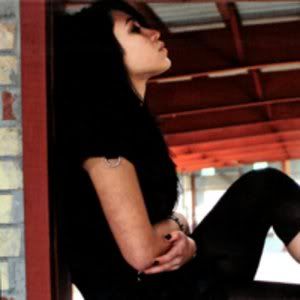 Pics
20) At least 3 clear, non-photoshoped pictures of yourself.
I am on the right.
Right.
21) Post a 150x150 picture of yourself for the members list if you are accepted.
I'm not really sure how to do that. Is the first picture I put okay?